DC Artists, it's OK; you have my permission*. You can draw Mary Marvel's vagina.
No, no, no, please don't pretend you don't know what I am talking about. You know what I am talking about. We are talking about Mary Marvel's vagina.
I have to put a cut here. Mostly because this post is a bit image heavy, and also because I am not really sure it is safe for work. There is no nudity... sorta... but ah... I wouldn't want to explain this to my boss if they caught me.
It all started innocently with some upskirt panty-shots here and there.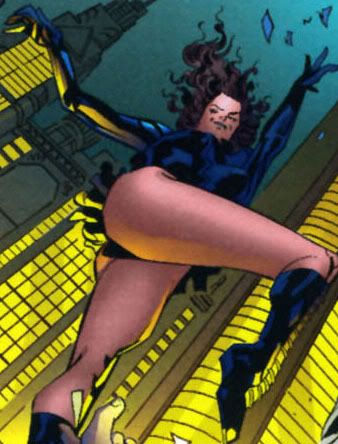 Mind you, I say "panty-shot" but I don't think she is wearing any in the first picture, and in the second picture only a realm of pure darkness seem to exist under Mary's skirts, or maybe The Nothing from the Neverending Story has claimed Mary's genitals for itself. Also, I think I am not using the word "innocently" properly, but no need to dwell on that.
The place under Mary's skirt continued to fascinate DC artists, who started getting bolder with their depictions of it.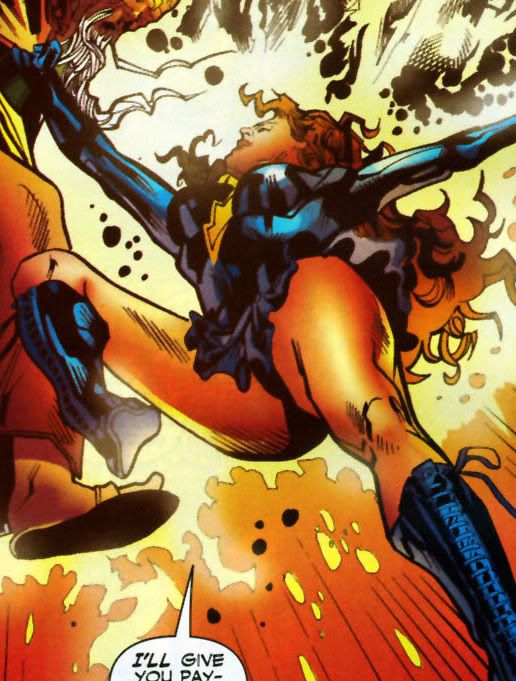 At this point it became obvious to me that you guys...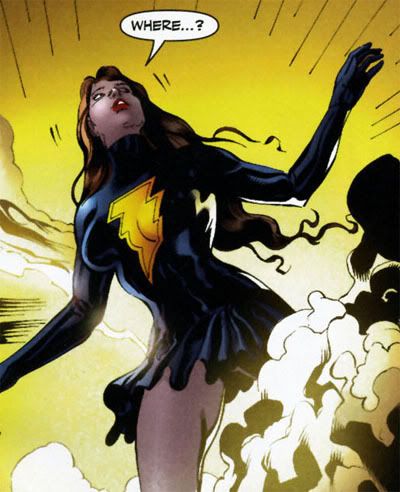 Really want to draw Mary Marvel's vagina.
I am not judging you; everybody has needs, we are all human, and you guys really seem to need Mary Marvel's vagina.
In fact, you guys came really close to doing it twice!


Like with this strangely "commando" Mary Marvel.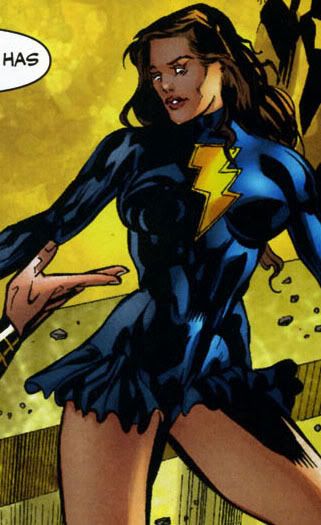 And this one where I think we are actually seeing some pudenda.
Let's make a deal, guys. You guys draw Mary Marvel's vagina. Draw Mary Marvel sitting on a bench and spreading her legs. I don't care. Draw whatever you want. You can even lightbox that screen-cap from Basic Instincts you have been holding to. After that, you can go to the bathroom, your private masturbatorium or whatever you have and you do your business. And then, then you return more calmed and you start drawing the comics normally.
Look, I am certainly not a puritan, and I can enjoy erotica like normal people, but I'm kinda tired of reading my comics from the point of view of a midget voyeur. Also, I am tired of all the pussyfooting here (pun not intended, but I'll take credit for it anyway); just draw her vagina already and let's move on**!
Yes, I am aware DC is not going to publish that, but at least they can do it at home. Then again, Daniel Acuña can get away with this: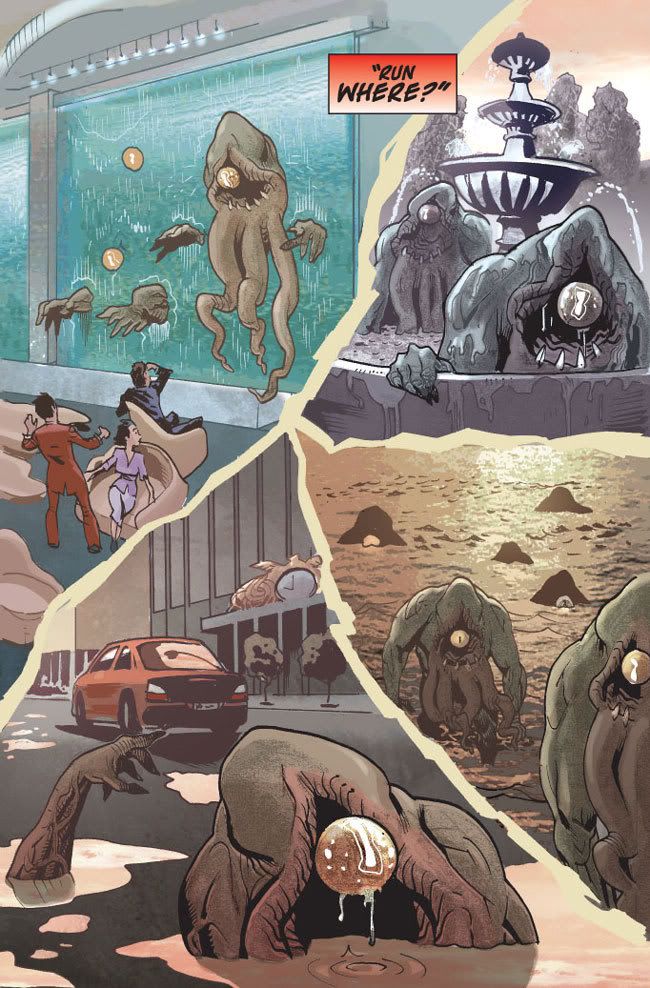 so who knows.
Ok, that last panel there... I don't know if Acuña lightboxes his artwork like Greg Land, but if he does... I... I would like to spent the rest of my life in a completely different continent from the incredibly filthy porn mag Acuña used for that last picture!
* Arrowette has no power over DC editorial, or Mary Marvel's vagina, so her permission doesn't mean anything at all.
** Don't take my snark so seriously please.